Private Label Guide. Creating a private label product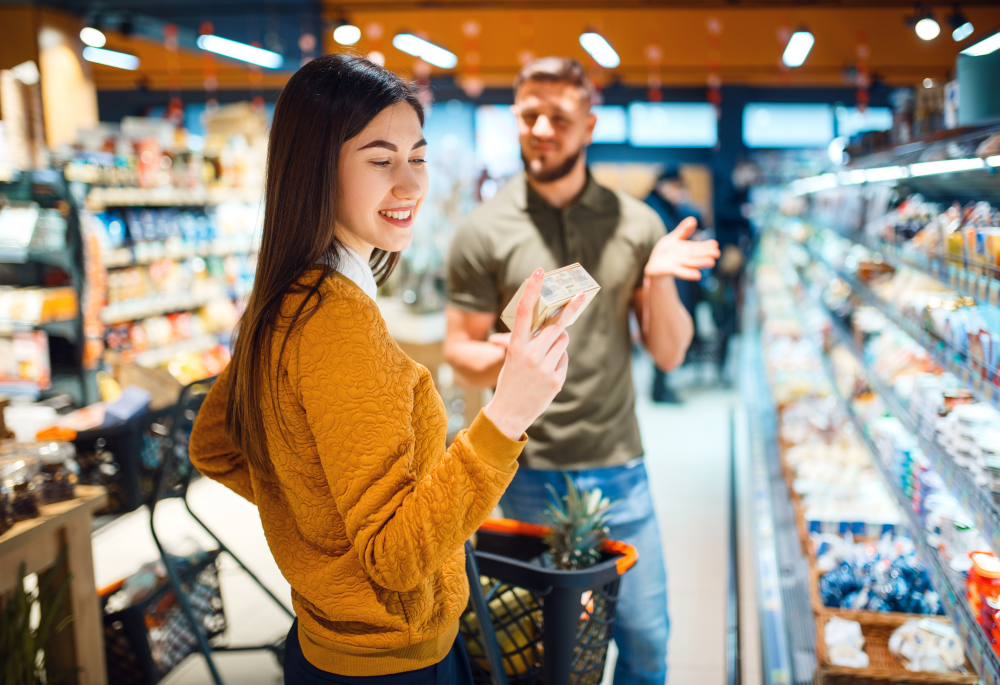 Powerful factors that are reshaping consumer habits: COVID-19, the war in Ukraine, broken supply chains and soaring inflation. Previously, we used our favourite premium brands significantly more often. We were also more willing to try out completely new or less recognisable brands. Today, we tend to look for cheaper products, but without sacrificing quality. A private label is the answer to these needs.
Private Label today
We talk about a private label when a manufacturer produces e.g. burgers, chocolate, yoghurts, etc. and then sells them under its own name.
Food products from small, craft brands that are introduced by retail chains are an interesting trend observed in the British market. Recently, we have been observing dynamic development of the private label sector. Already more than 1/3 of all FMCG products (i.e. food, beverages, cosmetics and home products that we buy every day) sold in Europe under the brand of retail chains actually come from other manufacturers.
A strong brand… like a private label
Private labels are no longer associated as second-class products by Polish people. Discount markets and hypermarkets have a large share in this phenomenon, which strengthen their positive perception with the support of marketing. Recent Nielsen IQ Retail Index research cited by "Rzeczpospolita" shows that almost every fourth consumer (23% of respondents) choses private label products.
Private label now accounts for 36% of total sales of FMCG products in Europe, reaching EUR 216 billion at the end of 2022.* Their growing popularity can be seen in all European markets, especially in Spain (currently 47%), followed by Germany and the Netherlands (39% each). The UK and Germany continue to lead private label sales in terms of absolute value. The segment owes its growth so far in 2022 mainly to the food category (+5.3%, EUR 191 billion), with a growing share of fresh and chilled products, frozen foods and beverages.
Private Label with Skłodowscy
At Skłodowscy, we have been serving business partners in the French market for over 10 years. We want to offer our customers a product with excellent quality along with a comprehensive service: starting with the concept, through production, to packaging. Thanks to our know-how supported by experience, our partners control the quality of their burgers and can be certain that the consumers will enjoy them.
Our Private Label service involves a few simple steps:
Selection of beef

Our offer includes classic burgers, premium Façon Bouchère burgers, rump steaks, minced meat and meatballs. You can choose from the available flavour options or create your own unique flavour that is not included in our standard offer.

Forming and Shape

Round, oval or coarsely ground? Our customer makes the choice when it comes to the shape of burgers. Depending on the needs, we also have two moulding technologies to choose from: low- and high-pressure. Find out more in the Private Label section.

Weight

At Skłodowscy, the customer decides which product weight they choose. Perfectly weighed portions are a huge convenience for the catering industry. This improves the process of preparing meals and significantly reduces the time of their preparation in the kitchen.

Unit and collective packaging

As part of the Private Label service, we give you the possibility of choosing the number of servings in a unit package. It is also up to the customer to decide its weight and size. We also suggest the type of collective packaging, taking into account distribution channels, storage and logistics. The available options also include the choice of box structure, cardboard quality and the number of items in a collective package.

Packaging design

The final stage of developing a private product label is to prepare the packaging design. We help with the design process both for unit and collective packaging. This can be done completely from scratch or tailored to the visual identity of the brand. We know that branding is an important component of sales.
Take control of your brand
Managing a business is already a challenge for our Partners. And we are here to help them. We minimise the number of tasks they have to perform when creating private label products.
"Having your own brand of products has a positive impact on the position of the retail chain and its image among consumers", says Jacek Netter, Sales Director at Skłodowscy.
Private label allows for better control over the quality and type of products. The introduction of your own product line also provides the possibility to quickly respond to the customer needs and current market situations, without large investment and promotion costs. It also makes it possible to control your margin more freely.
Uninterrupted access to raw materials
We are on good terms with cow breeders and we have our own slaughterhouses in Poland and Latvia.
We have invested in smaller, distributed cattle purchasing facilities close to our breeders. Thanks to this, we minimise the risk of discontinuity of beef supplies. We guarantee high-quality burgers, meatballs and minced meat with timeless delivery and in the required quantity.
The future of Private Label products
Our observations have shown that the future of Private Label products is promising for entrepreneurs. Many people pay attention to the prices of products and are looking for high-quality products that will be available at an affordable price. This is why incorporating private label products into your business strategy can ensure multiple benefits.
Sources
Private Label Growth and How Emerging Brands Can Compete
*IRI International as part of FMCG Demand Signals report.