WE CREATE LASTING RELATIONS WITH CUSTOMERS
100% LOYALTY
0% PROBLEMS
We are an environmentally responsible brand of premium frozen beef products. We specialise in the production of burgers with a pure composition, which we distribute mainly in the catering channel. Thanks to our own slaughterhouses and good relations with breeders, we have constant access to the raw material, which guarantees the stability of supplies.
DISCOVER OUR PRODUCTS
The Skłodowscy brand offers frozen burgers, rump steaks, minced meat and meatballs, produced according to the highest production and restrictive sanitary standards. We use the most modern technologies of individual freezing (IQF) and low-pressure forming, thanks to which we can offer a product perfect in every respect.
Products
CREATE YOUR PRODUCT WITH US
With us, you can create your own product, choosing its shape, mincing method and weight – so that the final product meets your expectations. We also offer comprehensive design support – from simple packaging to extensive branding, in order that the final product responds to your needs.
Private label
PRODUCT DESIGN PROCESS WITHIN THE PRIVATE LABEL
PERMANENT ACCESS TO THE RAW MATERIAL
We have good relations with breeders and suppliers of raw meat, as well as our own slaughterhouses in Poland and Latvia, where slaughtering can take place respecting various cultural and religious conditions. Thanks to the diversification of purchase markets and slaughterhouses, we minimise the risk of our clients' activities, e.g. related to the lack of continuity of supplies. This solution guarantees that our partners will receive a fresh and high-quality product always on time and in the right amount.
QUALITY CONFIRMED BY CERTIFICATES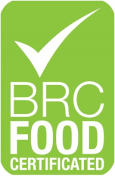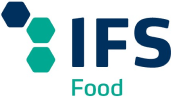 We meet international food safety standards, which are confirmed by BRC and IFS certificates. Our semi-processed products have undergone a series of specialised tests that confirm the required, repeatable level of product quality and guarantee consumer safety.
Quality
HIBERNATION OF FRESHNESS
We use modern IQF technology, which consists of the fast and individual freezing of products. Thanks to the use of this method, we can maintain the natural taste, aroma and original texture of the meat.
Technology
WHO HAS TRUSTED US?
We provide products for the HoReCa industry on the demanding French market, with particular emphasis on the halal food segment. Our customers include most of the leading distributors and popular retail chains in France.