BURGERS
ARE OUR SPECIALTY
100%

PURE BEEF

0% PRESERVATIVES
Do you want to prepare a quick and tasty meal for the whole family? Discover our premium frozen burgers that contain 100% beef and 0% preservatives. You can put them immediately on the pan or grill – without defrosting first!

Burger
Façon Bouchère Premium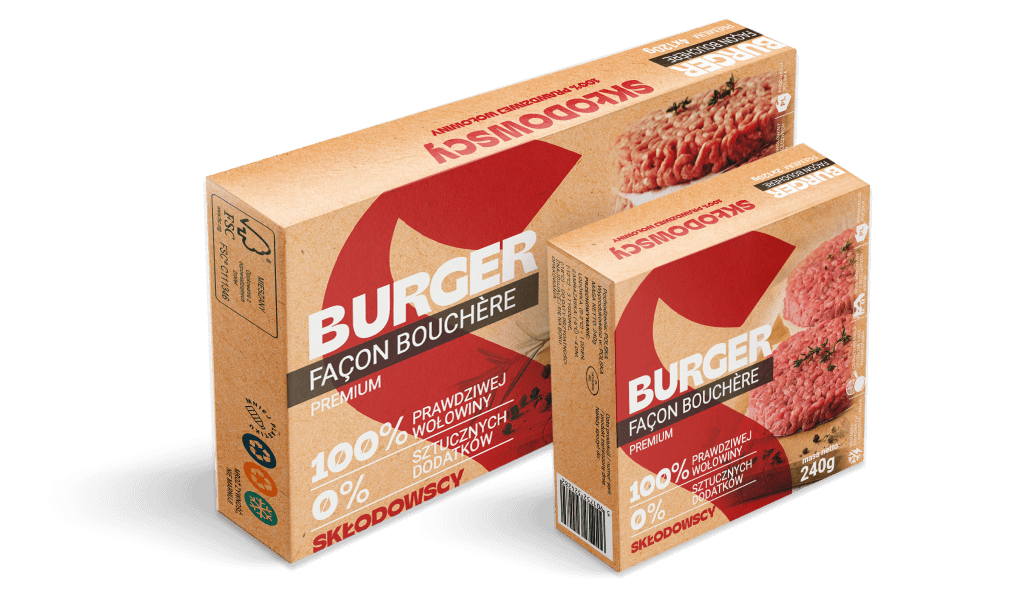 Here is the real king of our burgers!
Façon Bouchère is an excellent base for both classic and more exquisite dishes based on healthy beef. Thanks to the characteristic mincing, the product has a unique consistency - after frying, it is juicy inside and crunchy on the outside.
Weight
Net weight:
480 g
4x120 g
Net weight:
240 g
2x120 g
Coarsely minced meat with a perceptible texture
100% Pure Beef, 0% Artificial Additives
Cryogenic Freezing in IQF Maintains the Freshness and Taste
Exclusively of Dairy Cows
Straight to the pan - no need to defrost