WE APPROACH QUALITY WITHOUT COMPROMISE
100%

QUALITY GUARANTEE

0% DECEIT
MODERN PRODUCTION APPROACH
We believe that the excellent quality of our meat consists of many different factors. That is why we cooperate only with trusted breeders, we organise transport to our own slaughterhouses, and we maintain the highest sanitary standards at our cutting and processing plants.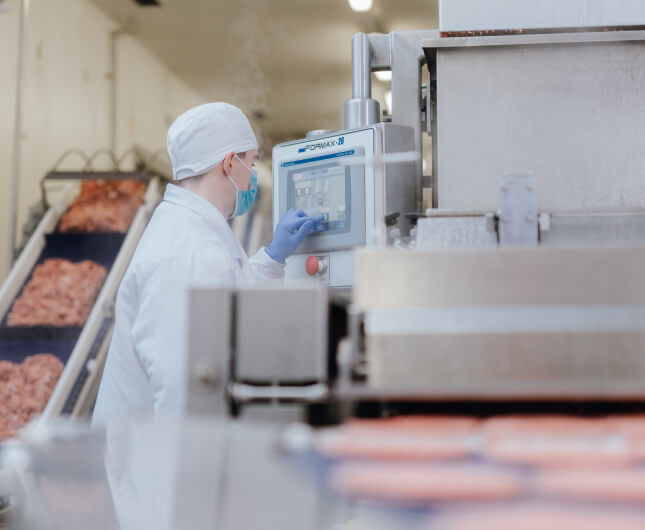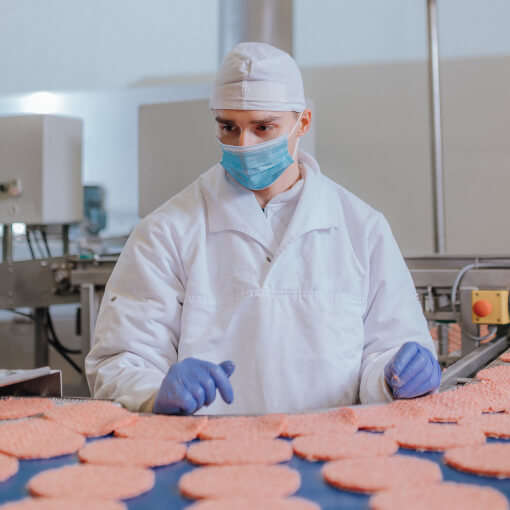 Our products meet the standards of global food safety. We have invested in modern processing plants, our own slaughterhouses, and well-equipped vehicles for transporting cattle. We constantly scale-up our business, but we still remain a family company with established values ​​- we care about the highest quality of products and at the same time about animal welfare and the natural ecosystem of which we are all a part.
WE MEET INTERNATIONAL STANDARDS
We make sure that our products are fully safe for consumers. We have key industry-wide certificates guaranteeing that food is produced in the right way – while maintaining all sanitary and global production standards.
INDUSTRY-WIDE CERTIFICATIONS
We have industry-wide BRC and IFS certificates that combine the provisions of the HACCP system and the ISO 9000 standard, as well as the principles of good manufacturing (GMP) and hygiene (GHP) practices.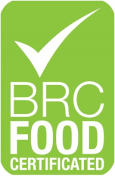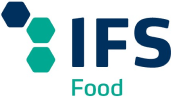 HALAL CERTIFICATIONS
The international Halal food market is one of the fastest growing areas of the food industry. We respond to the needs of the market, and at the same time respect various values ​​and religious views, which is why we have several dozen Halal certificates, which confirm the compliance of our products with the requirements of Islam.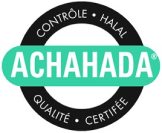 WE IMPLEMENT
YOUR CERTIFICATIONS
We base our cooperation on partner relations and the exchange of experiences. We listen carefully to the needs of our customers and adapt to the expectations of the modern market. We can introduce specific standards and implement any Halal certificates, even the most restrictive.
WRITE TO US ABOUT THE CERTIFICATE
OUR PRODUCTS UNDER YOUR BRAND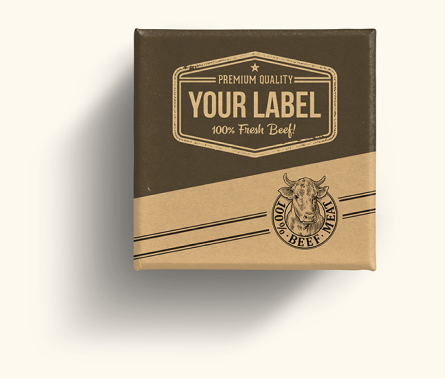 You can launch your own private label products today! Design your own product and we will deliver it to you in a package marked with your logo. Check how to start selling under your own brand.
Private Label
CONTACT US
Are you looking for a trusted supplier of beef products? Contact us and we will be happy to answer all your questions and create an offer dedicated to your business.
+48 539 600 190
How can we help you ?
Customer service
Cattle purchase
Other
Do you have any questions about our products or cooperation? Send us a message and we will contact you as soon as possible.
GO TO THE PARTNERS SUBPAGE
Are you a cattle breeder? Call us if you are looking for a trusted partner for permanent cooperation.

+48 501 123 675
GO TO THE BREEDERS SUBPAGE
Skip to content